National Interest Exception and Travel Ban Lifted
National Interest Exceptions (NIEs) are no longer required or valid for travel to the United States (Updated November 8, 2021)
A national interest exception application was a request for exemption from the US travel ban, which, if granted, authorized travel to the United States for a 12-month period, valid for multiple entries as of June 29, 2021.
On January 25, 2021, President Biden reimposed the 2020 Trump travel ban on Europe, including the United Kingdom, and added South Africa to the list, joining Brazil, China, and Iran. After more than 18 month of travel bans, Presidential Proclamation 10143, which suspended travel from the above countries, was rescinded and replaced by Presidential Proclamation 10294, requiring anyone, who is not a US citizen or legal permanent resident, aged 18 or over, traveling to the US to provide evidence that they are fully vaccinated against COVID-19.
Similarly, ALL air passengers aged 2 and over traveling to the US must provide either: (1) proof of a negative COVID-19 viral test administered within 3 days (if fully vaccinated) or 1 day (if unvaccinated) of their departure to the US or (2) evidence that they have recovered from COVID-19 within the last 90 days and are cleared for travel. The testing requirement applies to ALL air passengers traveling to the US, including US citizens and legal permanent residents. Limited exceptions exist for crew members, airline operators, and certain federal law enforcement operators.
In addition, Presidential Proclamation 10294 requires travelers complete a "Passenger Attestation Form."
What qualifies as 'fully vaccinated'? Will my vaccine be accepted?
You are considered fully vaccinated:
2 weeks (14 days) after an accepted single-dose vaccine
2 weeks (14 days) after your second dose of an accepted 2-dose series
2 weeks (14 days) after you received the full series of an active (not placebo) COVID-19 vaccine in the U.S.-based AstraZeneca or Novavax COVID-19 vaccine trials
2 weeks (14 days) after you received 2 doses of any "mix-and-match" combination of accepted COVID-19 vaccines administered at least 17 days apart*
If you don't meet these requirements, you are NOT fully vaccinated.
The CDC will accept mixed combinations of accepted COVID-19 vaccines.
How do I prove I am fully vaccinated?
Travelers will need to show the airline vaccination status either via a paper record, a photo of the paper record or via a digital app. It should be issued by an official source and should include the traveler's name and date of birth as well as the vaccine product and date(s) of administration for all doses the traveler received. Information on acceptable proof of a COVID-19 vaccine is available here. If you have further questions over whether or not your documentation is acceptable, we would advise contacting your airline.
Attempting to travel with false documentation is misrepresentation and carries serious civil and criminal penalties.
Are there exceptions to the vaccine requirement? I'm not an American or green card holder and I am not fully vaccinated, can I travel to the United States on ESTA or my visa?
If you are not fully vaccinated against COVID-19, you will NOT be allowed to board a flight to the United States, unless you meet the criteria for an exception under the Proclamation and CDC's Order.
Categories of noncitizen nonimmigrants that meet the criteria for an exception under the Proclamation and CDC's Order include:
Persons on diplomatic or official foreign government travel
Children under 18 years of age
Persons with documented medical contraindications to receiving a COVID-19 vaccine
Persons issued a humanitarian or emergency exception
Persons with valid visas [excluding B-1 (business) or B-2 (tourism) visas] who are citizens of a foreign country with limited COVID-19 vaccine availability
Members of the U.S. Armed Forces or their spouses or children (under 18 years of age)
Sea crew members traveling with to a C-1 and D nonimmigrant visa
Persons whose entry would be in the national interest, as determined by the Secretary of State, Secretary of Transportation, or Secretary of Homeland Security (or their designees)
I was previously been granted a national interest exception to travel. Does this mean I'm exempt from the vaccination requirements from November 8?
No. All travelers will need to meet the new travel requirements regardless of any previous National Interest Exception they obtained.
My visa says "NIE under P.P. on Novel Coronavirus" or "NIE Under All PPS on Novel Coronavirus". Does this mean I'm exempt from the vaccination requirements from November 8?
No. All travelers will need to meet the new travel requirements regardless of any previous National Interest Exception they obtained.
No. US visa holders who receive a national interest exception (NIE) and have their visa annotated: "NIE under P.P. on Novel Coronavirus" or any other variation will need to meet the new travel requirements regardless of any previous National Interest Exception they obtained. As a reminder, P.P. is short for Presidential Proclamation.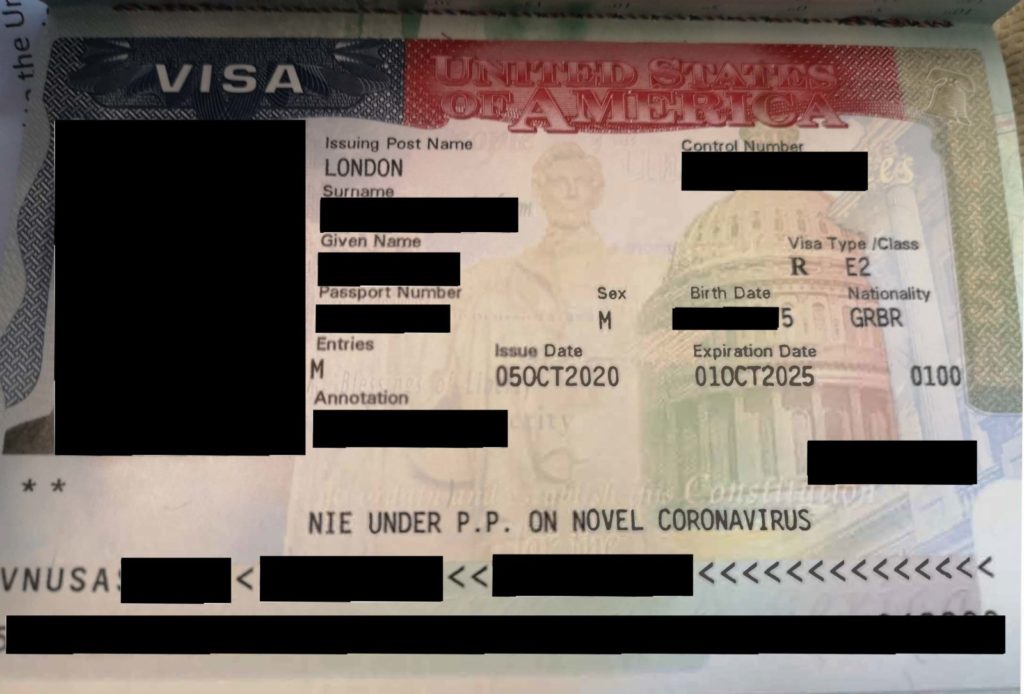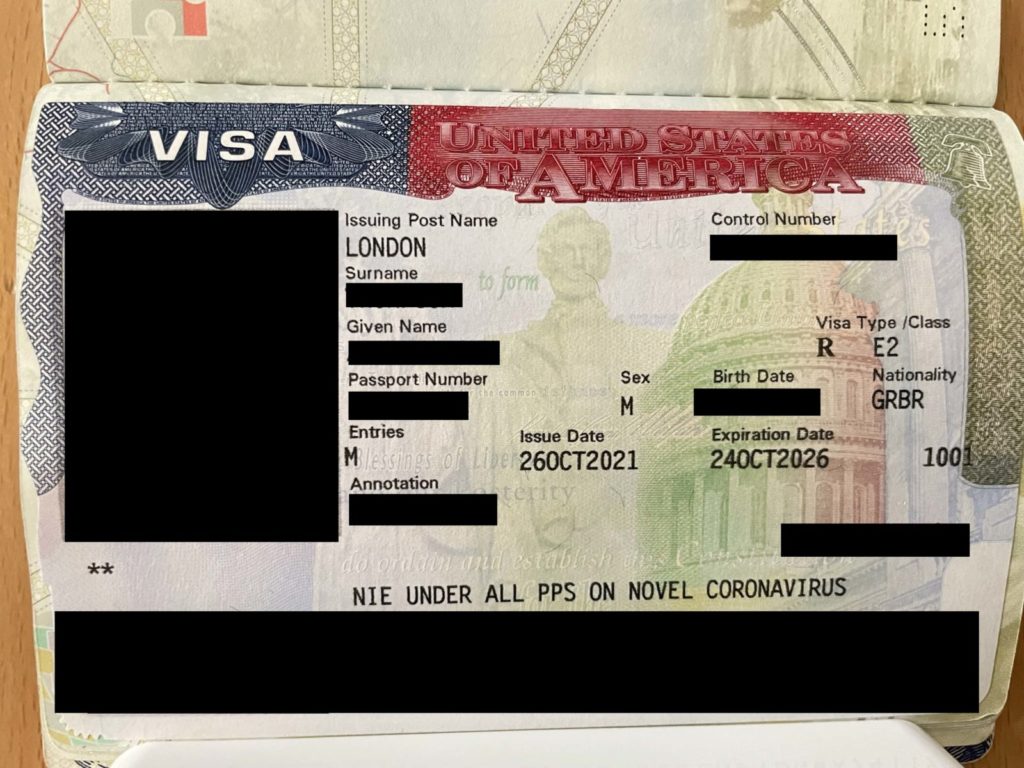 If you're due to renew an existing visa, talk to GHK about NIE interview waiver eligibility. Dependents under 14 and applicants 79 and above remain eligible for interview waivers.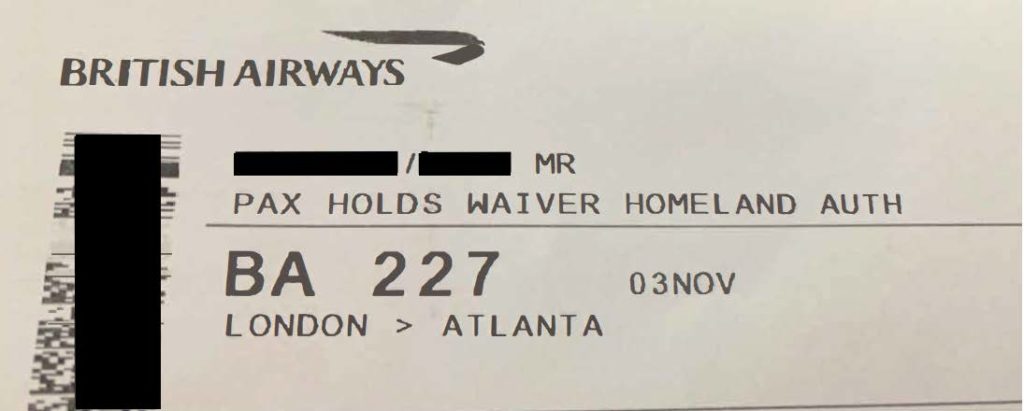 GHK Attorneys liaise with airlines and the U.S. government to ensure smooth boarding and seamless travel for clients, including those traveling visa-free with ESTA authorization.
What were the Exceptions to Travel Ban? How did people previously qualify for National Interest Exceptions?
US Citizens, Permanent Residents and Immediate Family Members
US citizens, green card holders, and certain immediate family members were previously exempt and could travel to the United States, with proof of either a negative COVID-19 test or documentation of COVID-19 recovery in order to be permitted to board an aircraft. This is no longer the case.
National Interest Exception
Greenwood Hanlon Kendrick represents applicants and companies applying for national interest exception cases across all embassies, consulates, and ports of entry into the United States. Please contact our attorneys to discuss your circumstances. Most recently our attorneys have represented applicants seeking national interest exemptions in the UK and Ireland, Austria, Denmark, France, Germany, and Spain.
The national interest exception, also known as a "212(f) exception", required an applicant to prove and reason, with supporting evidence, that their entry into the United States is a matter of national interest, which should exempt them from the Trump travel ban, as well as the Biden ban. The following were the eligibility grounds, valid until November 8, 2021:
Business Travel: foreign nationals traveling to the US to provide a significant economic benefit to the economy, including:
Senior-level managers/executives, traveling to the US to provide strategic direction necessary for the success of their company;
Technical experts and specialists installing, servicing, maintaining, or receiving training for machinery and other specialized equipment used by US and foreign firms with a substantial investment in the United States.
O visa holders traveling to undertake a commercial endeavor, providing significant economic or cultural benefit to the US.
Investors: travel in connection with investment or trade in the US economy that generates a substantial economic impact, including E2 investors and E1 traders and employees of E registered companies who provide strategic direction or expertise essential to the success of the investment.
Defense: travel critical to defense and law enforcement, as well as diplomacy.
Public Health: healthcare professionals or researchers working to alleviate the effects of the COVID-19 pandemic OR to continue ongoing research in an area with substantial public health benefit e.g. cancer research.
Professional athletes, dependents, and essential staff on O visas who enter the United States to participate in major sporting events, which bolster the US economy.  

What clients say about us
Engineering company
GHK continues to impress us with their high-quality work and quick turnaround time. Flexible and collaborative, they lead regular meetings and are quick to adapt to our needs. Their exceptional performance has broadened the scope of the engagement.
Law firm
GHK always provides accurate estimations of costs and time scales in the beginning of the process. They are even able to give free initial consultations to discuss strategies, timelines and fees. GHK has always maintained smooth communication and positive results.
Recruitment Company
We have trusted the GHK team for several years now. They are professional, respectful and highly knowledgeable in their field. Transparent communication with your immigration attorneys is imperative and we always receive this from all of the lawyers that we have worked with at GHK.
Request A Consultation
If you would like us to contact you for a free consultation please complete the form or call us at: