General information
Isabella Oseni joined Greenwood Hanlon Kendrick in July 2022 as a Paralegal in our UK office. She supports the Attorneys and Partners on both corporate and private client immigration matters. Isabella provides assistance by drafting legal documents, visa applications and petitions as well as handling day-to-day client matters and carrying out office administration.
Isabella graduated from the University of Liverpool in 2019 with a First class Degree in Law. She was also awarded the Excellence of Achievement Scholarship for three consecutive years. Following completion of her studies, Isabella went to work within the personal injury sector managing a caseload of Criminal Injuries claims. Isabella is due to start studying for the New York bar and aspires to qualify as a US Attorney as well as a solicitor in England and Wales.
Outside of the office, Isabella enjoys spending time with her children, family and friends.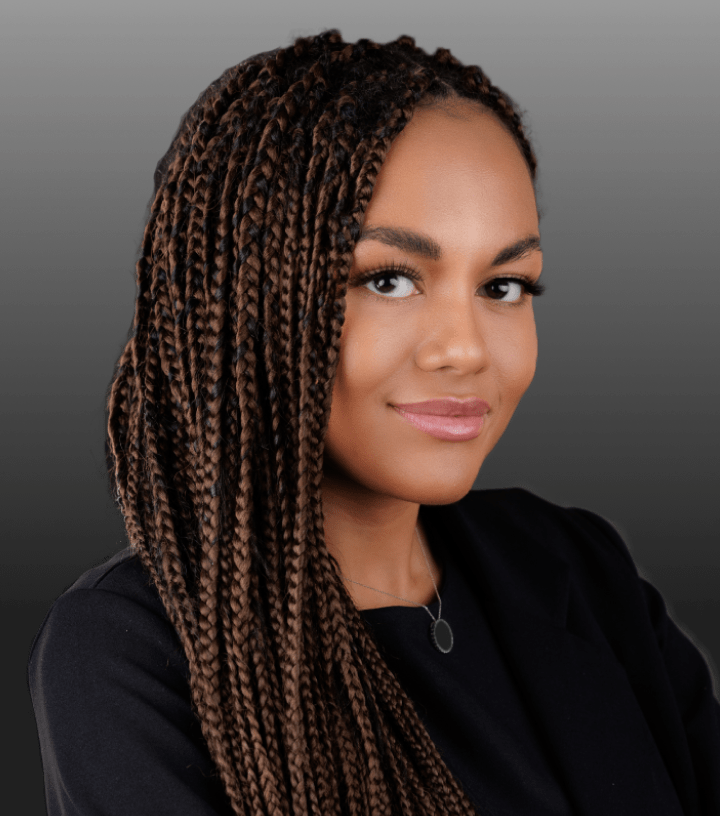 Our Team
As a dedicated team of US immigration attorneys, we offer the knowledge, experience and resources of a large practice, combined with the high-touch service of a boutique firm.
What clients say about us
Engineering company
GHK continues to impress us with their high-quality work and quick turnaround time. Flexible and collaborative, they lead regular meetings and are quick to adapt to our needs. Their exceptional performance has broadened the scope of the engagement.
Law firm
GHK always provides accurate estimations of costs and time scales in the beginning of the process. They are even able to give free initial consultations to discuss strategies, timelines and fees. GHK has always maintained smooth communication and positive results.
Recruitment Company
We have trusted the GHK team for several years now. They are professional, respectful and highly knowledgeable in their field. Transparent communication with your immigration attorneys is imperative and we always receive this from all of the lawyers that we have worked with at GHK.
Request A Consultation
If you would like us to contact you for a free consultation please complete the form or call us at:
Thank you!
Your request has been successfully sent! We will contact you in our working hours.
London Office working hours: from 9 am to 5 pm (UTC+01:00)
New York Office working hours: from 9 am to 5 pm (UTC-04:00)
Got it