US Immigration Lawyers: Greenwood Hanlon Kendrick | Located by the US Embassy in London and the USCIS Field Office in New York.
Greenwood Hanlon Kendrick is an American corporate and media immigration law firm, with offices in London and New York City,  offering partner level access and bespoke legal advice to investors and companies, for fixed flat fees.
Our London office is located by the US Embassy in Mayfair at 28 Grosvenor Street. In New York City, our office is based in the MetLife Building at 200 Park Avenue, Suite 1700, New York, NY 10166.
The firm's partners represent start-ups and existing entities looking to establish or grow their brand and business in the United States; working with artists, entertainers, essential employees, executives, families, HR departments, investors, journalists, media, traders and more across all industries.
GHK Attorneys provide US immigration advice on all business categories of US visas, including the E2 visa and L1 visa. Additionally, the firm provides counsel on US permanent residency ("green card") options for executives and EB-5 investors. See our recent feature in the Times of London, courtesy of Raconteur Media.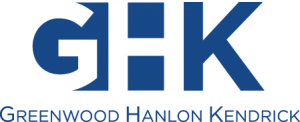 28 Grosvenor Street, London, W1K 4QR. Located near the US Embassy.
200 Park Avenue, Suite 1700, New York, NY 10166.