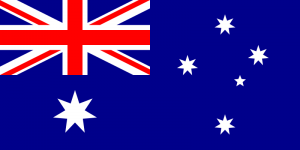 E3 visas are a niche option for US employers who want to hire Australian citizens.
Like the E1 and E2 visa categories, the E3 visa is governed by a treaty, specifically between the United States and Australia, which allows Australian citizens with at least a bachelor's degree or 12 years of industry experience  to take up employment in the United States in a "specialty occupation" – such as one requiring the use of their degree.
The process is similar to sending employees to the US as E1 or E2 employees, except the US employer would need to submit details of the proposed employment to the US Department of Labor in the form of a Labor Condition Application, commonly referred to as an LCA.
While based internationally near the US Embassy in London, the attorneys of Greenwood Hanlon Kendrick represent US employers in E3 visa matters at US embassies all over the world, and commonly at Canberra, Barbados, and Ottawa. Contact us now for more information, and see our recent feature in the Times of London, courtesy of Raconteur Media.
E3 Visa Requirements
Employees:
At a glance, prospective E3 employees must:
Be an Australian citizen (permanent residents of Australia, who do not have citizenship, are not eligible);
Have completed a U.S., or foreign equivalent, bachelors or higher degree required by the specific specialty occupation from an accredited college/university; or
Have education, training, or progressively responsible experience in the specialty that is equivalent to the completion of such a degree, and have recognition of expertise in the specialty through progressively responsible positions directly related to the specialty; and if applicable
Hold an unrestricted state license, registration, or certification which authorizes you to fully practice the specialty occupation and be engaged in that specialty in the state of intended employment.
Employers:
A US company must proffer a position, which is in a specialty occupation, requiring one of the following:
A bachelor's degree or its equivalent as the minimum entry requirement for the job; or
The degree requirement for the job is common to the industry or, the job is complex or unique and that it can only be performed by an individual with a degree; or
The employer normally requires a degree or its equivalent for the position; or
The nature of the specific duties are so specialized and complex that the knowledge required to perform them is usually associated with the attainment of a bachelors or higher degree.
It is important to understand that relevant legislation does not set in stone a list of specialty occupations. Typical specialty occupations, as seen by the attorneys at Greenwood Hanlon Kendrick, are: accounting, architecture, computing, education, engineering, human resource specialists, law, medicine, psychology et cetera. Contact our immigration attorneys today to discuss a specialty occupation.
Labor Condition Application (LCA):
US employers must obtain a certified Labor Condition Application from the Department of Labor, attesting to, among other things:
That the E3 visa holder is paid at least the local prevailing wage or the employer's actual wage, whichever is higher, and pay for nonproductive time. Offer nonimmigrants benefits on the same basis as offered to U.S. workers;
Provide working conditions for the E3 visa holder which will not adversely affect the working conditions of workers similarly employed;
Attest there is no strike, lockout, or work stoppage in the named occupation at the place of employment;
And provide notice to union or to workers in the named occupation at the place of employment.
Non-compliance with the Labor Condition Application can result in fines, bars on sponsoring foreign applicants, and other sanctions.
The attorneys at Greenwood Hanlon Kendrick provide full counsel throughout the E3 visa process, including in regards to the filing of the Labor Condition Application.
Employers
The first thing for a US employer to consider when contemplating hiring a foreign employee is whether the E3 visa is the most appropriate. Like all US immigration categories, the E3 visa has advantages and disadvantages.
There are many advantages to the E3 visa, including:
Unlike the L-1A or L-1B categories, there is no requirement that the applicant have worked for a foreign affiliate, branch, parent or subsidiary of the US employer, continuously for at least one year in the last three years;
Spouses of E3 visa holders may obtain employment authorization, and minor dependents may attend educational institutions;
Companies are not forced to transition employees to permanent resident status, which could allow employees to take up employment at US competitors with ease;
The advantages of the E3 visa must, of course, be considered and weighed in the context of your company, and its long and short term objectives.
The E3 visa is only available to Australian citizens;
Just like the H-1B visa, the E3 visa has an annual cap. Though, unlike the H-1B cap, the E3 visa cap has never been reached. Nonetheless, as time goes by, the cap of 10,500 annually available E3 visas could be reached;
If the majority of the US company is owned by citizens of Australia, it may be more appropriate to register the company as an E2 registered company, and apply for a 5 year E2 employee visa;

E3 Visa Fees
Our professional fees are fixed flat fees in lieu of an hourly charge.  We do not charge for emails, telephone calls, printing, photocopying, FedEx, or incidental charges, as some other law firms do.  Our professional fees are separate from US Government fees.
E3 US Government visa fees are subject to change, but at present are as follows:
$205 USD – Machine Readable Visa (MRV) Fee.

Additional Information
If you would like to know more about the E3 visa, you may contact our attorneys now for a free no obligation assessment. Our attorneys represent US companies at American embassies across the globe, including Canberra.
As well, general information may be found on the website of the US Embassy in Canberra, United States Citizenship and Immigration Service, and United States Department of Labor.
What clients say about us
Engineering company
GHK continues to impress us with their high-quality work and quick turnaround time. Flexible and collaborative, they lead regular meetings and are quick to adapt to our needs. Their exceptional performance has broadened the scope of the engagement.
Law firm
GHK always provides accurate estimations of costs and time scales in the beginning of the process. They are even able to give free initial consultations to discuss strategies, timelines and fees. GHK has always maintained smooth communication and positive results.
Recruitment Company
We have trusted the GHK team for several years now. They are professional, respectful and highly knowledgeable in their field. Transparent communication with your immigration attorneys is imperative and we always receive this from all of the lawyers that we have worked with at GHK.
Request A Consultation
If you would like us to contact you for a free consultation please complete the form or call us at: