Business plans are required by law to be submitted with E-1, E-2, EB-5, and L-1 "New Office" petitions and visa applications.
Your business plan should be comprehensive, and include among other things, a detailed five year profit and loss forecasts; assumptions supported by commercial third parties and verifiable through USCIS VIBE; competitor analysis; industry and local conditions; individual immigration criteria; benchmark parent and subsidiary companies against US operation with audited financials, where applicable; and address compliance with Executive Order 13788.
You should be prepared to discuss your original business plan at future renewal dates, and should factor as many circumstances into the plan to future proof your immigration status within the United States.
An Unrivaled Service
At Greenwood Hanlon Kendrick, we offer an unrivaled service. In addition to providing partner level access to experienced corporate immigration attorneys, MBAs serve as internal business plan consultants and strategists to our clients.
Our professional fees are fixed flat fees in lieu of an hourly charge.  We do not charge for emails, telephone calls, printing, photocopying, FedEx, or incidental charges, as some other law firms do.
We are based internationally by the US Embassy in London, at 28 Grosvenor Street, to better serve our clients in Europe, while our New York City office is located at 1271 Avenue of the Americas, Suite 4300, to support and counsel our US based clients. See our recent feature in the Times of London, courtesy of Raconteur Media.
US Immigration Business Plans
A well prepared and compliant business plan can make all the difference to your case. Contact our office for more details.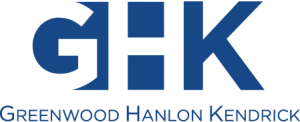 What clients say about us
Engineering company
GHK continues to impress us with their high-quality work and quick turnaround time. Flexible and collaborative, they lead regular meetings and are quick to adapt to our needs. Their exceptional performance has broadened the scope of the engagement.
Law firm
GHK always provides accurate estimations of costs and time scales in the beginning of the process. They are even able to give free initial consultations to discuss strategies, timelines and fees. GHK has always maintained smooth communication and positive results.
Recruitment Company
We have trusted the GHK team for several years now. They are professional, respectful and highly knowledgeable in their field. Transparent communication with your immigration attorneys is imperative and we always receive this from all of the lawyers that we have worked with at GHK.
Request A Consultation
If you would like us to contact you for a free consultation please complete the form or call us at: