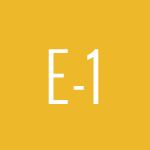 E1 visa processing resumed at the US Embassy in London on July 27, 2020.
Can I travel to the US on an E1 visa? If you have been physically present in the UK or Ireland, Europe, Brazil, China, or Iran within the 14 days before your scheduled arrival into the US you may need a national interest waiver.
E1 visas are available to certain individuals and businesses whose international trade with the United States is over 50%. Where trade is under 50%, an E2 visa may be an appropriate alternative category of visa.
Greenwood Hanlon Kendrick act as immigration counsel for individual traders, as well as companies of all shapes and sizes, providing bespoke advice and strategy. We are based internationally by the US Embassy in London to better serve our clients in Europe, the Middle East and Africa, as well those in Asia and Australasia.
In an effort to facilitate foreign investment and trade the United States has entered into reciprocal agreements, called treaties, with certain countries, allowing individual investors and traders bearing the nationality of these countries, as well as foreign companies and their employees, owned by a majority of treaty nationals, to enter the United States to live and work pursuant to the terms of the treaty.
The treaty terms vary depending on whether the person, partnership or company is a trader or investor. The US classifies traders under a category of visa called 'E1' and investors under a category called 'E2′. Please see our E3 visa page for the Australian 'Specialty Occupation' visa.
At a glance, E1 visa eligibility is based, among other things, on:
A qualifying treaty of Friendship, Commerce and Navigation;
Individuals and/or businesses who possess the nationality of the treaty country;
Carry on substantial trade;
Carry on principal trade between the United States and the treaty country which qualifies the treaty trader for the E1 visa.
The easiest way to understand the terms of the E1 visa are to consider them in the context of a number of industries as often seen by the attorneys of Greenwood Hanlon Kendrick. Alternatively, you may contact one of our attorneys for a free no-obligation assessment of your particular circumstances.
Trade
Trade is the existing international exchange of items of trade for consideration between the United States and the treaty country. Items of trade include but are not limited to:
Goods
Services
International banking
Insurance
Transportation
Tourism
Technology and its transfer
Some news-gathering activities.
Substantial trade generally refers to the continuous flow of sizable international trade items, involving numerous transactions over time. There is no minimum requirement regarding the monetary value or volume of each transaction. While monetary value of transactions is an important factor in considering substantiality, greater weight is given to more numerous exchanges of greater value.
Principal trade between the United States and the treaty country exists when over 50% of the total volume of international trade is between the U.S. and the traders' treaty country.
Company Trader
If the principal trader is not an individual, it must be an enterprise or organization at least owned by 50% of individuals who have the same nationality as the treaty country.
It is important to understand that the underpinning of an E visa is nationality. The attorneys at Greenwood Hanlon Kendrick can advise you whether your country has a qualifying treaty of Friendship, Commerce and Navigation with the United States.
In the event your country does not have a qualifying treaty, there may be alternatives to the E1 visa that you can discuss with one of our attorneys:
Do you hold citizenship in another country, which does have a treaty with the United States?
Are you eligible to citizenship in another country, which has a treaty with the United States?
Does your spouse hold citizenship in another country, which has a treaty with the United States?
Have you considered alternatives to the E1 visa?
Employees
Some companies opt to apply for E1 registration with a US Embassy or Consulate to send middle management or new asset employees with the appropriate nationality to the United States, while preferring to obtain L-1A Intracompany Transferee visas for senior management and executives, with the intention that they become permanent residents.
Following an initial E1 registration with a US Embassy or Consulate, sending foreign employees, who have the same nationality as the treaty company's parent, to the United States to fulfill executive, supervisory, or essential roles within the company is a quick and inexpensive process, which our lawyers have extensive experience with.
E1 Visa Business Plans
Writing a comprehensive business plan, demonstrating your E1 visa application meets all of the requirements, often causes unnecessary anxiety. Seasoned traders, entrepreneurs, and business school graduates are used to writing business plans, but for very different audiences, and do not usually understand what a consular or immigration officer wants to see.
At Greenwood Hanlon Kendrick, we offer an unrivaled service. A well prepared and compliant business plan can make all the difference to your case. See our E1 visa business plan preparation service for details.
Spouses and Children of the Trader or Employee
The spouse and dependent children (those under 21 and unmarried) of an E1 Trader or an E1 employee are permitted to travel on dependent E1 visas, and can be of any nationality. Moreover, E1 dependents are eligible to apply for unrestricted work authorization in the United States at any company. Children are also eligible to study at US institutions.
Renewals and Re-Registration
E1 Treaty Trader visas, as well as E1 company registrations, are typically issued for 5 year periods, and although the E1 visa is nonimmigrant in nature, it can be renewed indefinitely, so long as the company maintains its E1 status. Planning a renewal strategy with an attorney ahead of time is key to avoiding delays, denials and loss of business. Contact us now for more information.